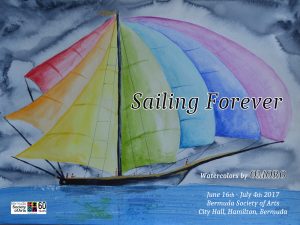 The Art Show « Sailing Forever » happened in the Bermuda Society Of Art (BSOA) from June 16th – July 4th 2017.
38 watercolors were exhibited in the City Hall of Hamilton during the 35th America's Cup. The Art Show contained many sailboats, including, the six incredible catamarans AC45 racing in the Great Sound. Visitors also discovered antique design vessels and older AC's sailboats and were puzzled by some surrealist crafts. Many tried to set their compass on the Sailor's Ladies…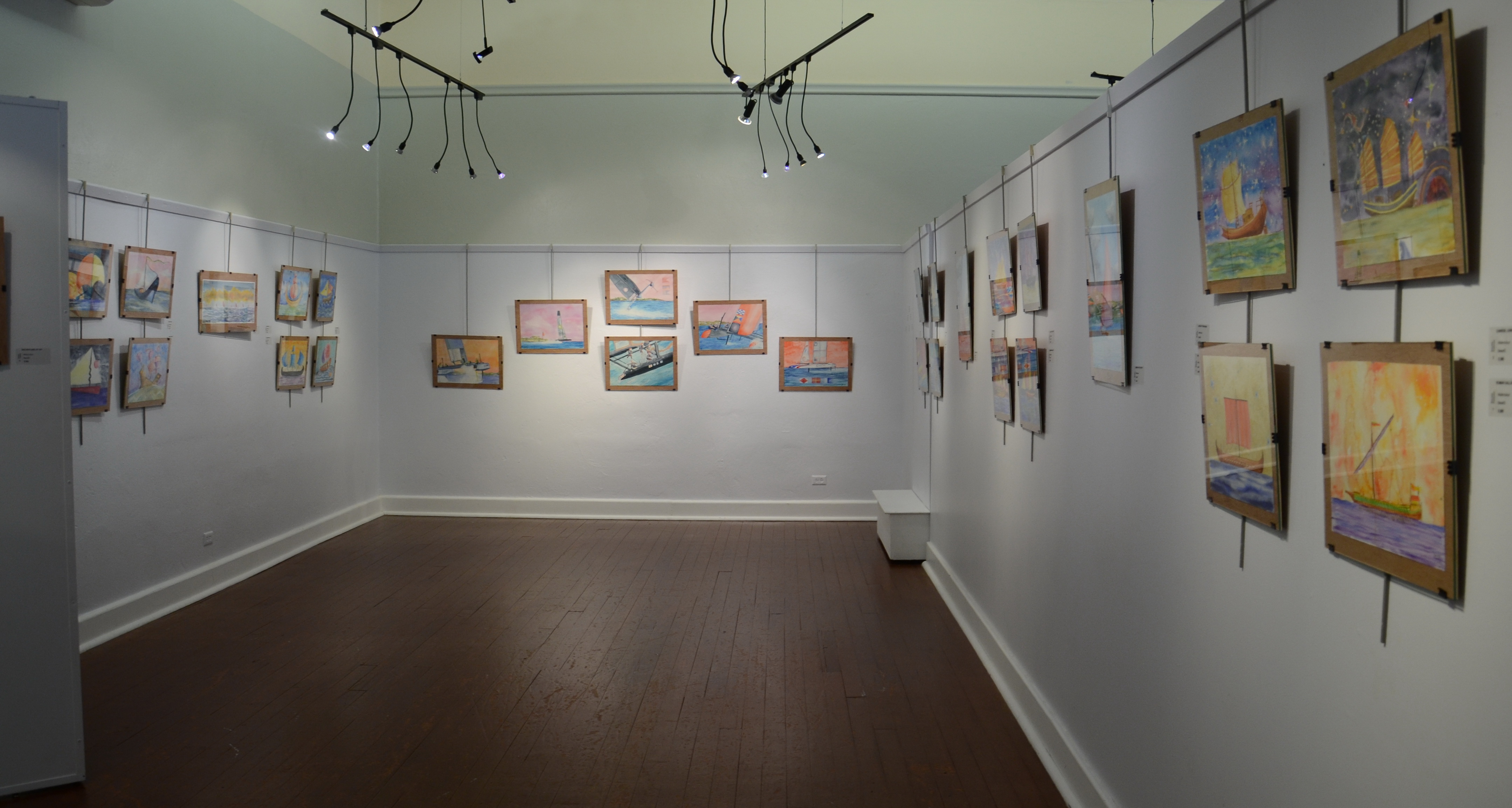 Virtual visit :
This exhibition is somehow a follow up of "Retour au Port". It took a few years for some of the boats to cross the Atlantic but they made it safely. I of course added new pieces to take into account Bermuda ans the context of the America's Cup.
The show was not easy to organize and setup because I'm not living in Bermuda. I made arrangements with BSOA and they were very helpful but the Bermuda Customs gave me some difficulties on arrival on the island. For a moment there was only empty self made frames on the walls !
The opening was well attended and we had a good time. There was three concurrent exhibitions as can be seen on the poster of BSOA. Calix Smith had the biggest show and was cheered by many young followers during the opening night. Our art is very different but we both enjoy art for Art's sake !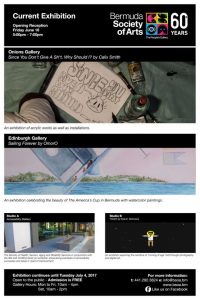 The main comment of the visitors was  : « Very beautiful, can I take a picture ?« . Artist life can be frustrating sometime… I was not really bothered  because I'm not into Art to make money. Visitors were happy to see my stuff and I as pleased to see them enjoying it.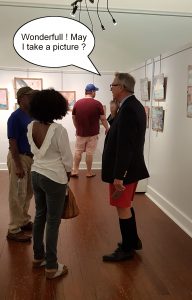 The Bermuda Art scene during the America's Cup was commercial. Some artists had mass production of prints and mugs with very attractive pricing… Not my vision of art.
Nadia Hall wrote a very nice article in the Royal Gazette, Lifestyle section, on Tuesday 13th.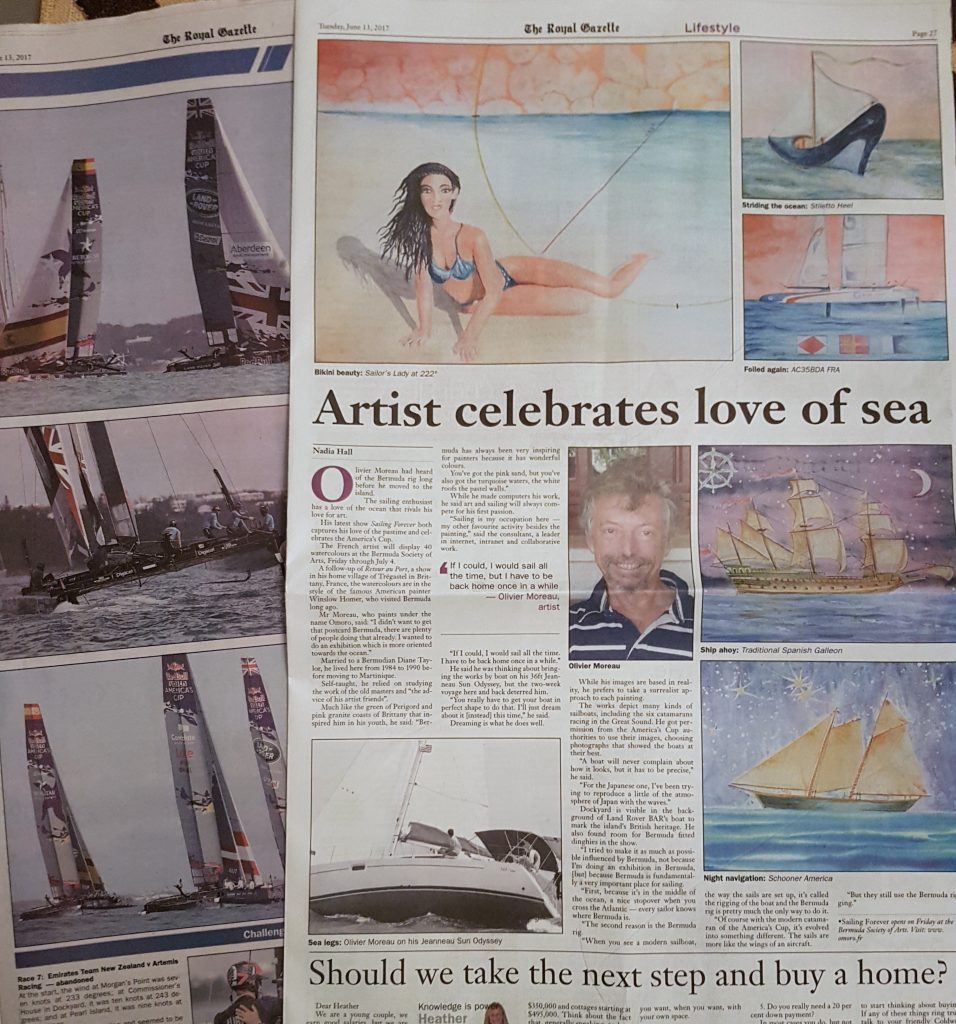 There was also an interview on the radio Hot 102.7, but sorry, no podcast.
Nina London made an cute 1 mn interview on Instagram like for all other artists of BSOA.
It was nice to work with Nzinga and Carla from the BSOA. Thank you both for your warm welcome. I'll be back one day…